Barbie's cape with hood is dramatic for wearing out to the opera over one of her long evening dresses (which you can make yourself also).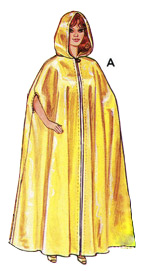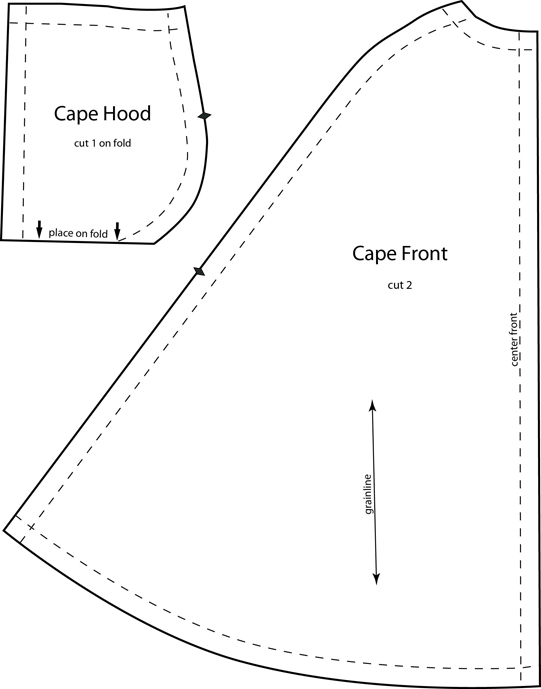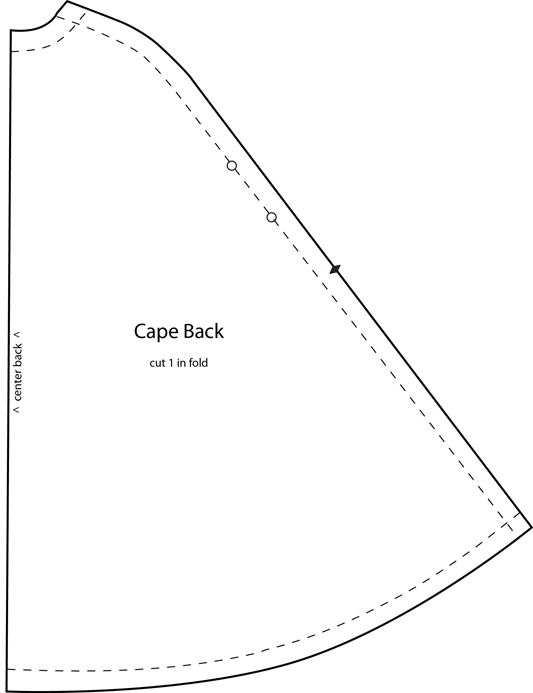 Instructions for saving and printing jpg or pdf files are here.
Pdf files of Cape Front and Hood and Cape Back
Here are the instructions for sewing the Cape with Hood:
1. Stitch the center seam of the hood like this:

2. Stitch FRONT (2) to BACK (3) at overarm seams, leaving free between circles: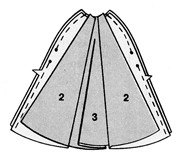 3. Stitch around opening edges.
To stay-stitch neck edge of cape, machine-stitch a scant 1/4" (6 mm.) from raw edge. Clip to stay-stitch: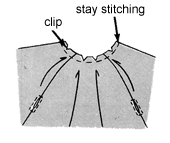 4. Pin hood to neck edge, RIGHT SIDES TOGETHER, matching circles to over-arm seams. Stitch like this: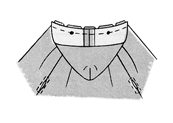 5. Finish lower edge. Front edges and hood edge of cape with 1/4" hems stitched 1/8" from the edge like so: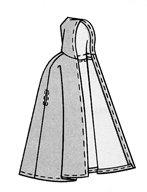 Make thread loop at neck edge and sew bead for button opposite loop: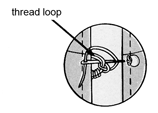 For fabric layout: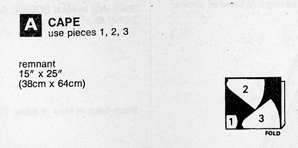 I finished sewing my cape for Barbie, made of black cotton velveteen and fully lined. I think it's a little stiff. Next time I make a cape like this (I have a couple short patterns that have openings more towards the front) I will use a softer material like lightweight wool. Wool jersey might work too (cause I have some already!).