This is the easiest cape pattern that I have. No collar, no lining, and short (although you could make it long if you want to). Here is a picture of what you will be making: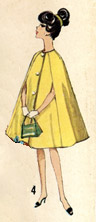 Under this barbie cape Barbie could wear this Shift, or this A-Line Dress, or a nice Top and Pants.
The pattern will print on one page: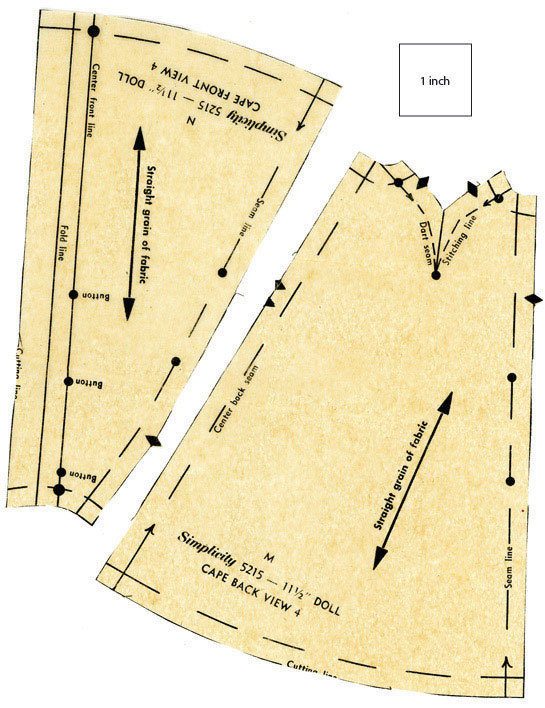 Instructions for saving and printing jpg or pdf files are here.
Download pdf file of Barbie's Short Cape No Collar
Instructions for Sewing the Cape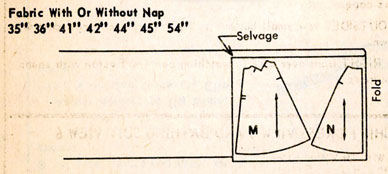 BACK AND FRONT
1. To form dart seams at shoulders of cape back sections, bring stitching lines together, matching small dots and notches. Stitch along stitching lines. Slash and press open: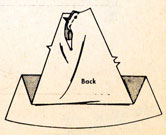 2. Join center back seam: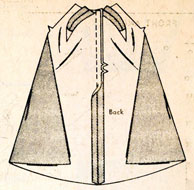 3. Join back to front sections, leaving openings between small dots. Press seams open, pressing under edges between small dots along seam lines. Stitch opening edges. Stitch under 1/4″ on neck and lower edges, clipping curves. Press front edges to INSIDE along fold lines; stitch: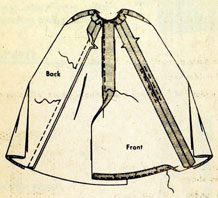 FINISHING
4. Press cape. On OUTSIDE, sew small buttons to RIGHT front at small dots. Lap RIGHT over LEFT, matching centers. Fasten with small snaps under buttons: