More Barbie Patterns and How Tos and A Couple for Ken Too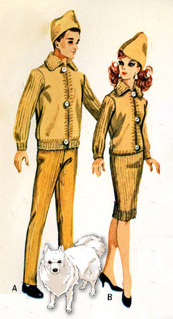 For Ken a Jacket, Hat, and Trousers
The jacket has a knit collar, sleeves, and lower band. There is also a knitting pattern for socks for  Ken!
For Barbie a Jacket, Hat, and Knit Skirt
The Jacket has a knit collar and sleeves. The skirt is knitted also.
---

Quick and easy Barbie Shift
---

Make this classic Coat Hat and Purse for Barbie
---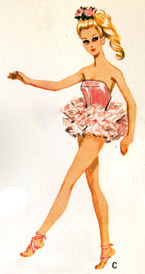 A second Ballerina Outfit
---

Ken's Shirt and Shorts
---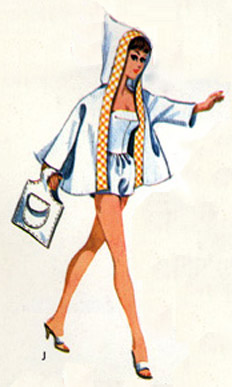 New Bathing Suit with Coverup and Tote
---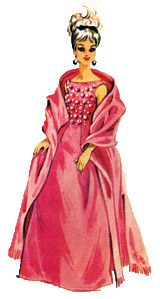 Barbie's Gown and Stole
---

Barbie's Knit 3-Pc Suit
---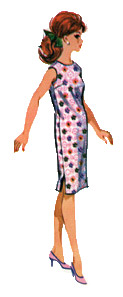 Barbie's Lined Shift and Lace Edged Panties
---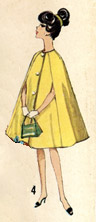 Barbie's Short Cape No Collar
---

Barbie's Jumper
---