Here is a picture of what you will be making: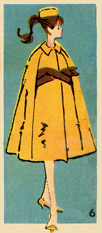 A short cape with a collar. Arm openings are in the front of this cape. Sew it in a pretty color that you love. Under the cape Barbie could wear the Blouse and Culottes, or the A-Line Dress.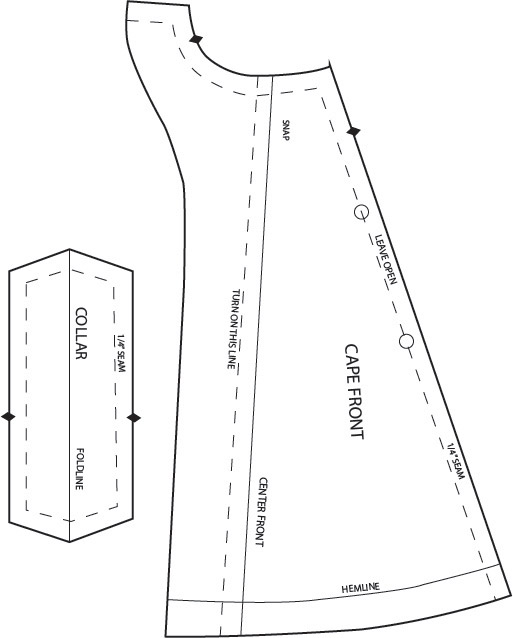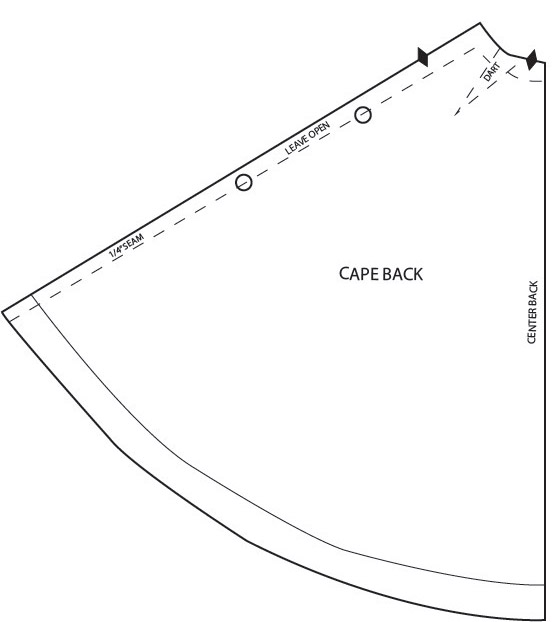 Instructions for saving and printing jpg or pdf files are here.
Download pdf file of Barbie's Cape with Collar
Instructions for Sewing the Cape
1. Sew shoulder darts.
Sew fronts to back leaving opening for arms between circles:
2. COLLAR Fold lengthwise on fold line with right sides together and stitch ends in 1/4″ seams:

3. Turn collar to right side and press:

4. Stay stitch neck edge a slight 1/4″ and clip the curve. Baste the collar to the neck edge: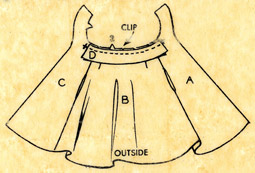 5. FACINGS With right sides together sew the facings together at center back. Press open:

6. Pin the facings over the collar and stitch in 1/4″ seam. Clip curve: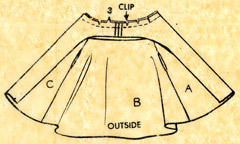 7. Turn facings to right side and press. Hem the bottom edge of the cape. Slip stitch facing edge to hold in place. Turn under arm hold edges and slip stitch in place: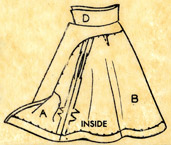 8. Finish front edge with a snap to hold the neckline in place. Over the snap sew a tiny button or bead. Press the cape well: