Here is a picture of what you will be making:


Such a cute and comfortable outfit for Barbie on the go.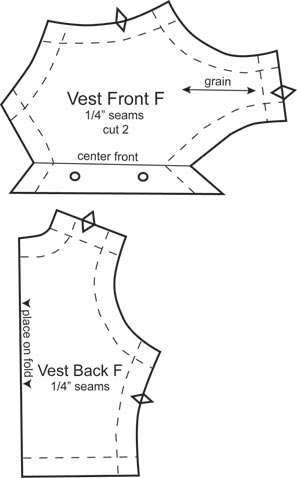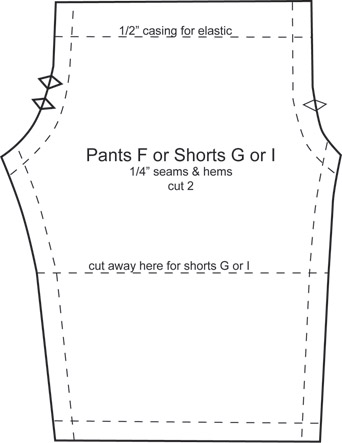 Instructions for saving and printing jpg or pdf files are here.
Download pdf file of Barbie's Vest and Barbie Capris
Instructions for Sewing the Vest
1. Stitch VEST FRONT to VEST BACK at shoulders. Finish armhole edges:

2. Stitch side seams. Turn fronts to INSIDE on center front marking:

3. Finish upper and lower edges of vest. Sew 2 socket sections of snaps to INSIDE of RIGHT front evenly spaced. Sew 2 ball sections of snaps to OUTSIDE of LEFT front evenly spaced. On OUTSIDE, sew 3 buttons evenly spaced:

Instructions for Sewing the Capris
Note: View F is shown (the capris).
1. Stitch center front seam of PANTS. For casing, turn 1/2″ to INSIDE on upper edge. Stitch 1/4″ from fold: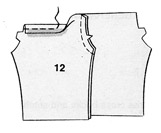 2. Insert a 3″ length of elastic thru casing having ends even. Stitch across ends. Finish Lower edge of pants: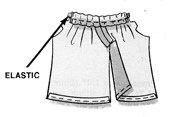 3. Stitch center back seam. Stitch front to back at inseam, matching center seams:

Note: the top in the image (under the vest) is the same top as Version C Top and Skirt