This skating outfit with very full skirt (double circle) is another outfit I made for my Barbie back in the 1960's. cute cute!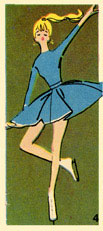 There are several pattern pieces. Be careful!
Here's a hint: the skating skirt is made with the shorts attached at the waistband. You could make the skirt without the shorts. You could also shorten the skirt as it does seem a bit long for a modern skating Barbie.
The blouse: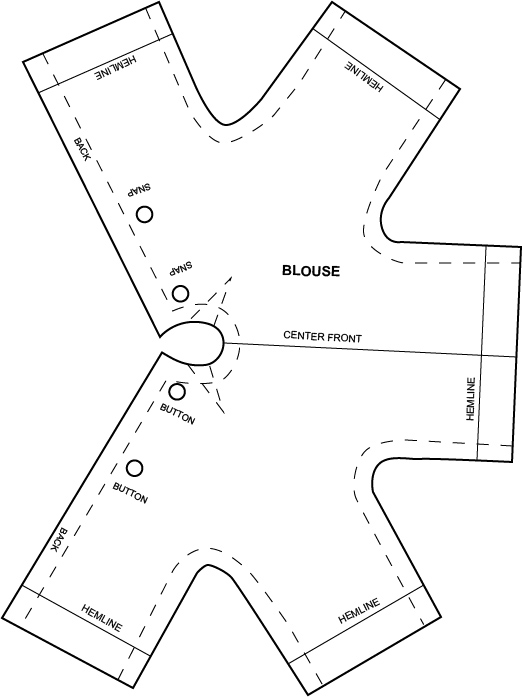 The shorts: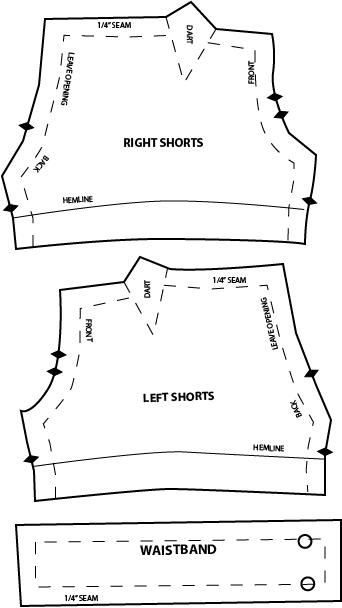 The skirt (double circle):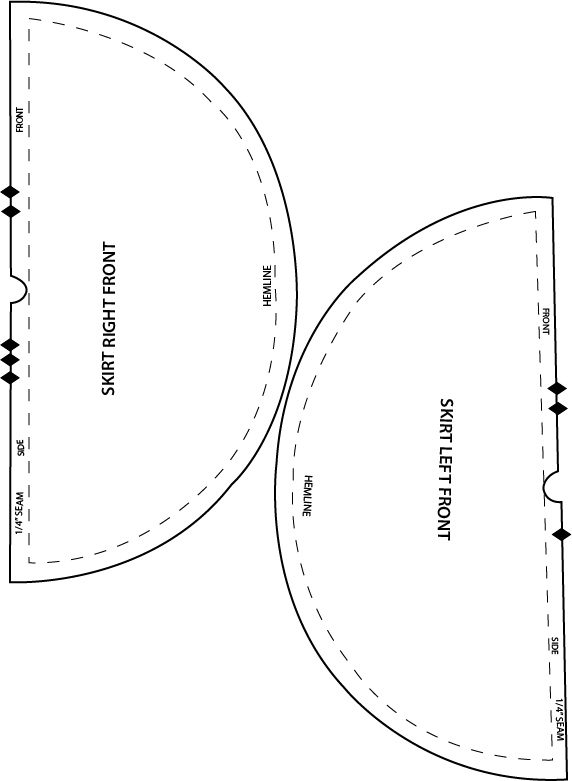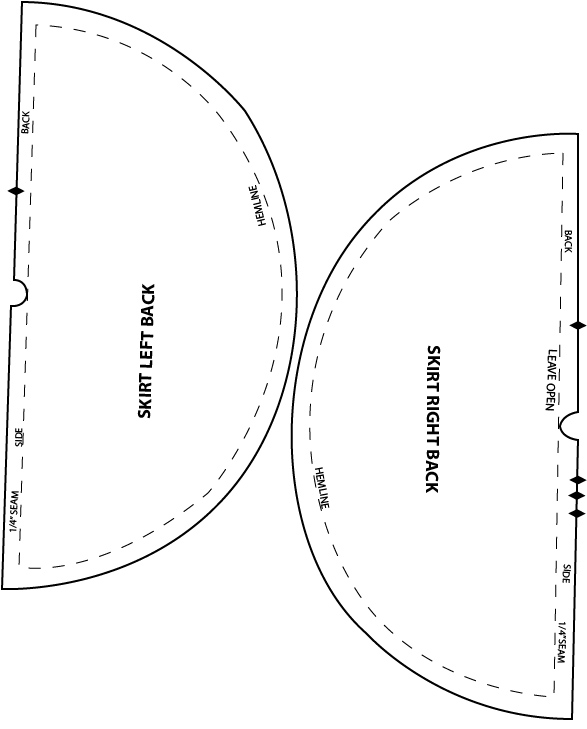 Instructions for saving and printing jpg or pdf files are here.
Download pdf file of Barbie Skating Blouse, Barbie Skating Shorts, Barbie Skating Skirt
Sewing Instructions for Barbie's Skating Skirt (has shorts attached)
1. SKIRT: Join center front seam. Join center back seam leaving open above notch: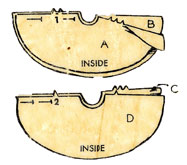 2. Join back and front side seams: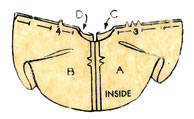 3. Press seams open: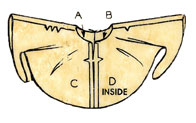 4. Finish the edge of back opening and make a rolled hem at the bottom: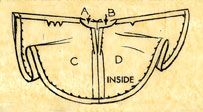 5. SHORTS: Sew darts and press towards front: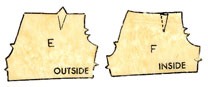 6. Sew front seam. Sew back seam leaving open above notch:

7. Stitch the leg seams together matching notches. Make a rolled hem at leg bottoms and at the back opening:

8. JOIN SKIRT and SHORTS: Slip the skirt over the shorts (as you would if you were wearing them). Baste the waist edges together matching the front seams and back opening.
Fold waistband in half lengthwise wrong sides together and stitch across ends. Turn right side out and press:

9. Pin waistband to skirt waist edge and stitch a 1/4″ seam. Turn under the unfinished edge and slip stitch in place. Sew a small snap as a closure at the ends of the waistband: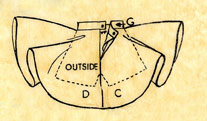 Sewing Instructions for Barbie's Skating Blouse
10. Stitch darts at shoulder: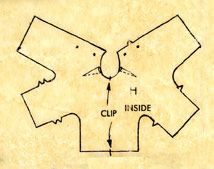 11. With wrong sides together sew facing at back seams and neck edge. Clip neck edge and trim corners: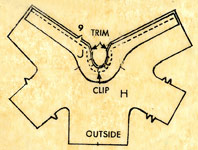 12. Turn facing to right side and press. Turn under raw edge and slip stitch in place: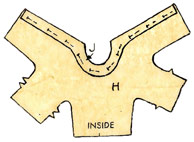 13. With wrong sides together stitch side seams. Clip underarm inward curve. Make hems at sleeve and bottom edges: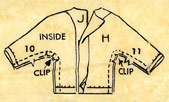 14. Sew two small snaps at back edge at markings: